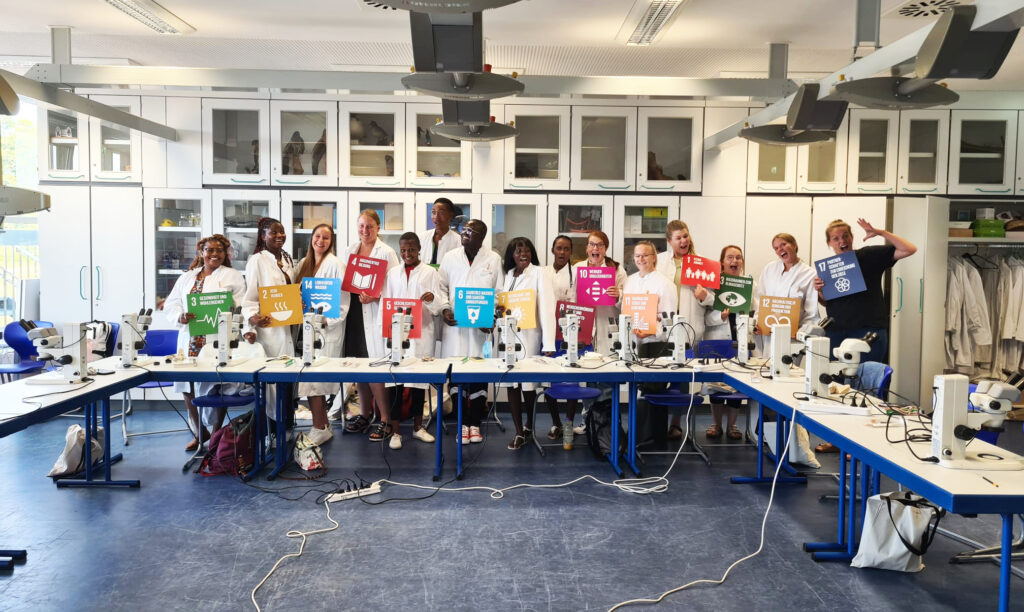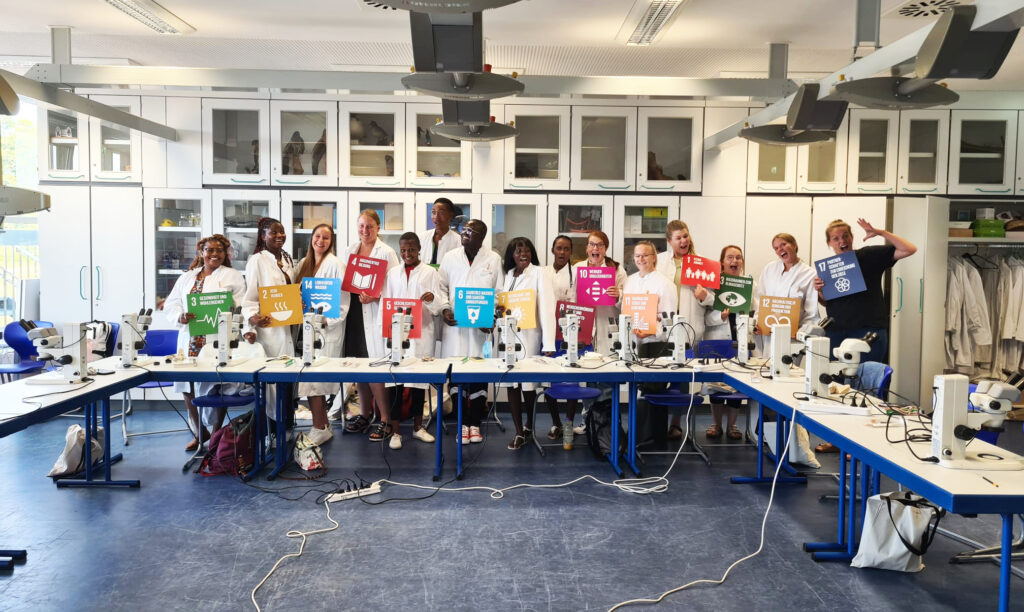 Suni e.V. is a multinational association. We are active in Germany and Namibia. Our goal is the implementation of the UN Sustainable Development Goal 4 "Quality Education for All!".
For the second time, the University of Trier gave students and teachers an insight into providers and topics in the field of Education for Sustainable …
From March 10 to 12, fourteen educators from Germany and Namibia prepared for joint projects and further training in the field of Education for Sustainable …
Suni e.V. is now publishing a learning module on this sub-goal entitled "How can we make our world a better place?"
On December 5, International Volunteer Day, the German Federal President Frank-Walter Steinmeier honored people who work in an honorary capacity – including Barbara Scharfbillig of …
On October 22 and 23, 2022, the weekend seminar of the German-Namibian Society took place in Göttingen, in which Suni e.V. participated again this year. …
The African German Youth Office (AGYO) hosted its first ever workshop since its establishment in 2020. Kaenanua (Johny) Kahijeta represented Suni e.V. during this event.
What we do
Suni e.V. promotes intercultural exchange between people from Namibia and Germany. And we support selected educational institutions in the Omaheke region in Namibia.
Get involved!
As a charity organisation, we appreciate every donation, no matter how big or small. Since our running costs are covered by membership fees, 100% of your donation will go towards our projects.
Donate
Donation account of Suni e.V.
IBAN DE87585501300001001015
BIC TRISDE55
Savings Bank Trier


Suni e.V. is a member of the German Transparent Civil Society Initiative and discloses all information about the association and its finances.
Patrons and Sponsors
Cooperations with a range of different partners are the cornerstone of our project work.