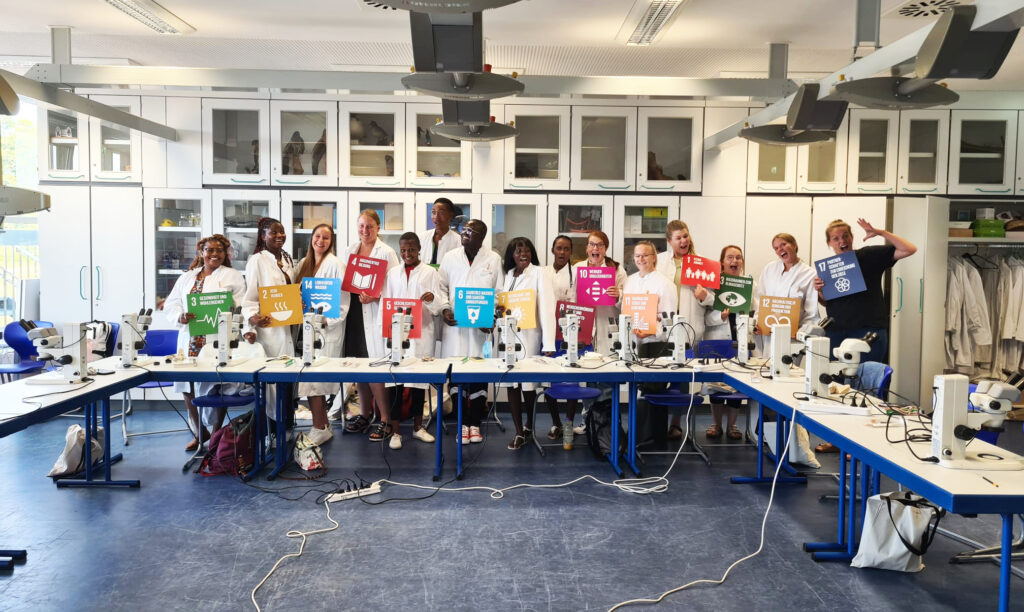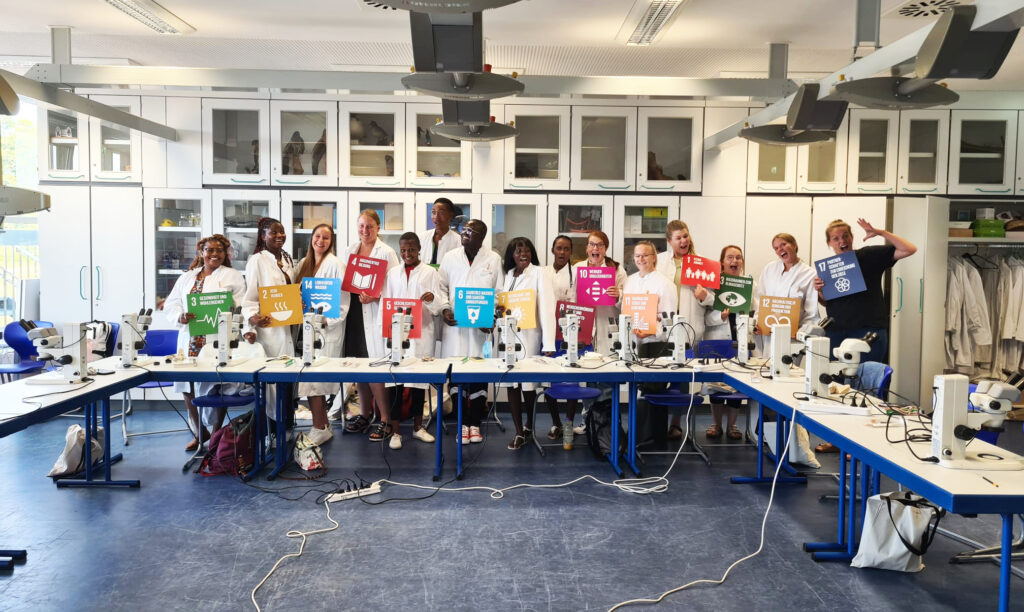 Suni e.V. is a multinational association. We are active in Germany and Namibia. Our goal is the implementation of the UN Sustainable Development Goal 4 "Quality Education for All!".
"It is a great enrichment to be able to further your education in a German-Namibian team. We are able to apprentice and acquire knowledge through …
Charta der Vielfalt e.V. is the largest employer initiative to promote diversity in companies and institutions in Germany. At the heart of the association is …
ESD is the abbreviation of Education for Sustainable Development. It refers to education that enables people to think and act in a sustainable way. ESD …
Sustainability has different dimensions, one of them being social sustainability. "Keeping Peace and Reducing Inequalities" is part of the Education for Sustainable Development (ESD). The ESD-day …
For the second time, the University of Trier gave students and teachers an insight into providers and topics in the field of Education for Sustainable …
From March 10 to 12, fourteen educators from Germany and Namibia prepared for joint projects and further training in the field of Education for Sustainable …
What we do
Suni e.V. promotes intercultural exchange between people from Namibia and Germany. And we support selected educational institutions in the Omaheke region in Namibia.
Get involved!
As a charity organisation, we appreciate every donation, no matter how big or small. Since our running costs are covered by membership fees, 100% of your donation will go towards our projects.
Donate
Donation account of Suni e.V.
IBAN DE87585501300001001015
BIC TRISDE55
Savings Bank Trier


Suni e.V. is a member of the German Transparent Civil Society Initiative and discloses all information about the association and its finances.
Patrons and Sponsors
Cooperations with a range of different partners are the cornerstone of our project work.